I thinking linking is not working. I'm trying to link outside of the website (another domain) and it doesn't work.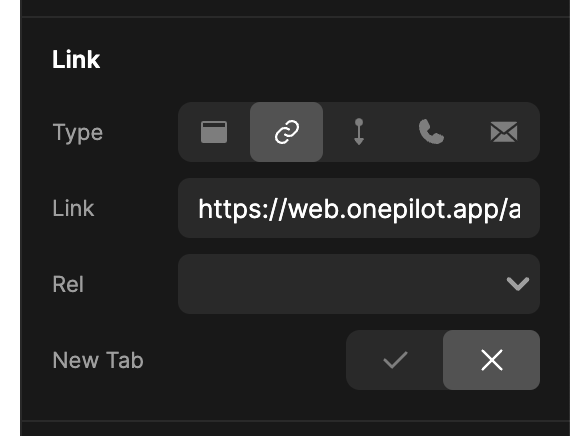 Hey @oscarlima, it seems normal on my end, links are working normally. Can you please share your website link so we can take a look?
Hi Lazarevic!
Something is going on with the links. I recorded a video. Please pay attention to the links displayed at the bottom like in the picture attached. You will see that something is going on.
I try to link to Onepilot but then it just changes to the page /planos-e-precos
My website domain is site.staging.onepilot.app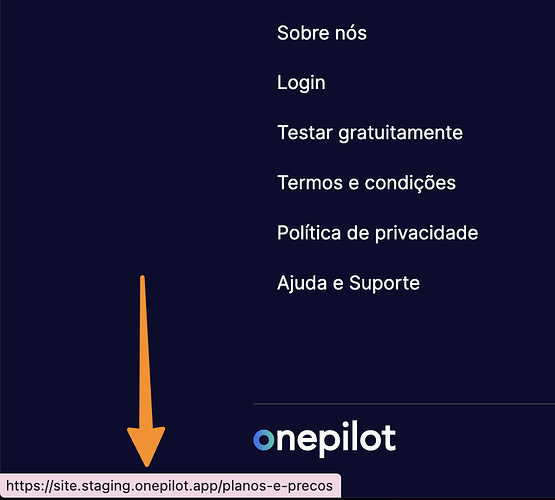 We are aware of this issue.
Because on your main instance, on the "login" link the internal page is configured. And other instances are actually getting that so the system things the internal page is set, even if is not.
So to fix this, edit your main instance of component and configure URL.
I'll try to fix this asap.
I'm not following. Which is the main instance?
If it's the component, I have already edited on the component and configure URL.
I would suggest checking this video to learn everything about components:
As for your issue and as temporarily fix, please right click on that link > reset > attributes,
This will give you clean start so you can set again URL of external page and should work fine.
I cleared all attributes, converted all instances to components and changed each link starting with the ones that are not working.
In the builder they are being displayed correct but on the live site it's not the correct link.
Hey Oscar,
This issue is on our side, all links inside of loop need to be same type. So you can't use loop for this until we resolve this bug on our side. Until then, use simple copy paste.