Extended class system allowing users to duplicate/rename existing classes, or remove unused classes efficiently.
Hey @scubastvo, we already have a system for Renaming and Duplicating existing classes.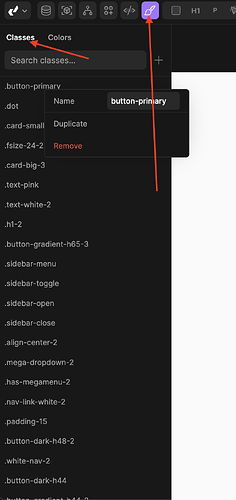 Just click on the styles sidebar icon, select the Classes tab, and you can right-click on any class to see the options.
---
The option for removing unused classes is an excellent idea, and we will definitely integrate that. Thanks for the suggestion!
@Lazarevic I realized that shortly after posting this actually

thanks for taking our feedback into consideration!
Do you guys send out emails with monthly changes? Or what would be the best way for users to keep up with your changelog and roadmap?
We are working on the changelog system that will be available when you enter the Divhunt dashboard or builder. I hope we will publish it soon.