Is the sitemap autogenerated, or do we need to create a custom file for this?
Yes, that's right. The sitemap is generated automatically, but you can replace it with a custom one if you want.
To add custom sitemap, go to your project's admin panel and in the sidebar, you'll find "Settings." Click on it and scroll all the down, and you'll see a textarea where you can enter your own sitemap if you prefer.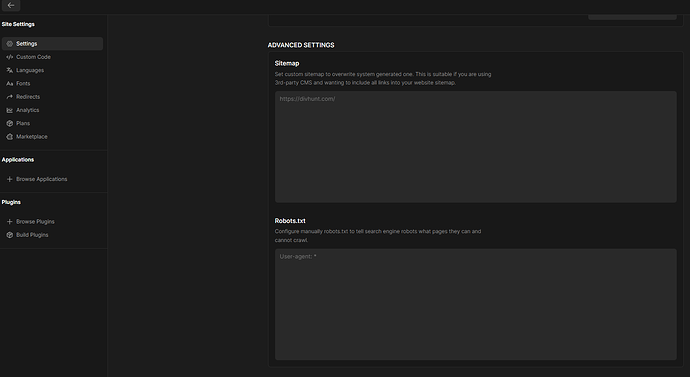 That's awesome! How often is the auto generated sitemap renewed? Is it renewed at all? I know that when you click generate sitemap in webflow, it generates it once, and that doc is never again updated. This is problematic as most businesses have blogs and have an expanding product base. If crawlers have difficulty reading the pages from the sitemap, that can be problematic, so the developers need to update the sitemap every time a new page is created