I found it, it's not a section, it's listed on the hero layer itself.
BUT: How can I upload an image for that? The other images allow me to upload them in Divhunt, but in this case there is only a link? How can I upload my background image to Divhunt?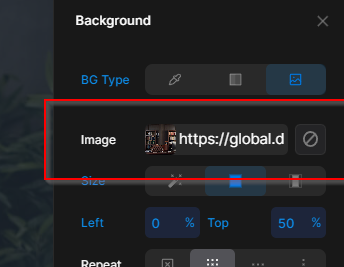 Click on this small preview icon.


Thank you for letting us know, we will fix it asap!
Any workaround in the meantime? Can I access my uploaded images (the URL) on divhunt (in 'normal' images i am able to upload, so i could upload there, grab the URL, paste it into the hero image URL and delete the normal image)?
I believe it's already fixed. Could you try and let us know?