Please Let me know where I can set links / site pages to my Link buttons
Hey @KAdrian, you can select the link button and navigate to the settings panel. Inside that, you'll see the "Link Settings" Section where you can choose the link type, and based on the selected type you'll have more control options under it.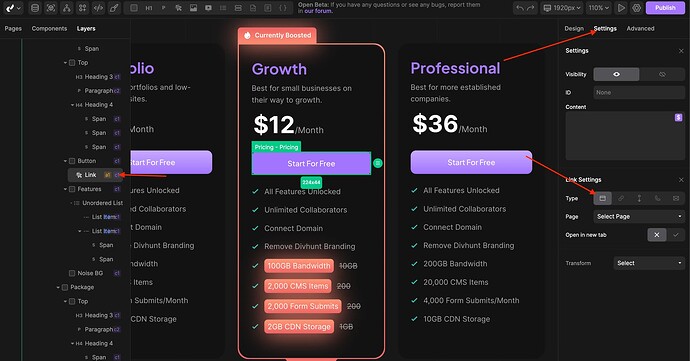 Let me know if you need help about anything else.