I'd consider this a bug as padding-block and padding-inline are pretty universal now?
This goes alongside my Wishlist ticket for universal padding options, but if I manually edit the stylesheet for an element using padding-block or padding-inline, those values do not properly get interpreted into the frontend of the Builder as their respective "top/bottom" and "left/right" values.
In this example, padding-top and padding-bottom are manually set to 2em, and then padding-block overrides those with 1em, as it's the last rule: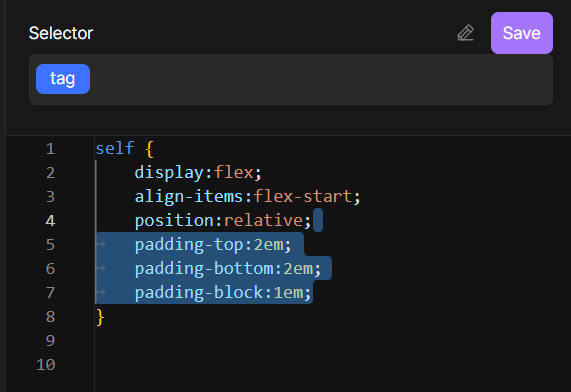 However, the frontend grabs and fills in the top and bottom values, missing the valid block rule and confuses the user, because the padding is actually set to 1em 0 but appears to be 2em 0 in the Builder: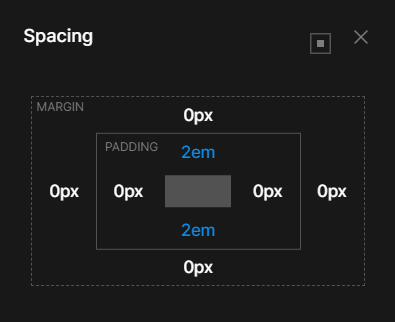 Fix would be to look for padding-block and padding-inline, and if present, apply those to the builder, only falling back to padding-top etc if those are not present.