Hey,
I'm trying to build a blog and am using Strapi as a headless CMS.
I found Divhunt on Reddit and just connected Strapi.
I am struggling to show a well formated text however.
My content from Strapi, written in Markdown in the Rich Text Editor looks like this.
See the Divhunt image in the first comment.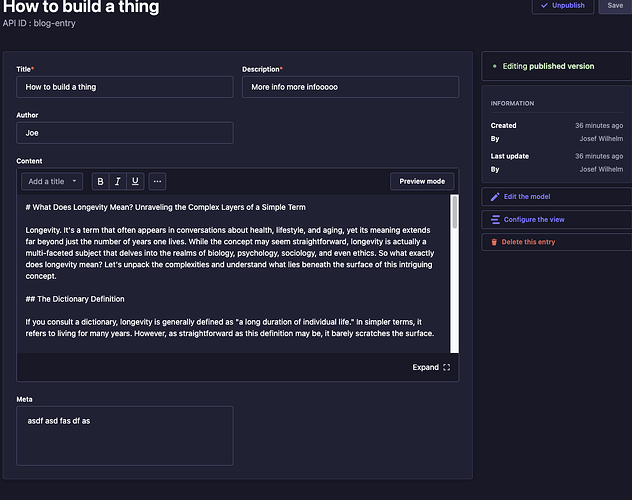 Anyone any idea how to fix this?